The Sun strips are for sale with or without a Ford Puma Logo.
You can order the strip in all RAL colors, as well as the Puma Logo!
The picture shows a strip in black with a white Puma Logo.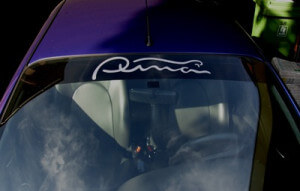 Do you have a special wish like your nick name in stead of the Puma logo? Don't hesitate to ask, almost everything is possible!
The picture shows the 'Mystery Puma' and 'Cherry Tattoo' Sun strip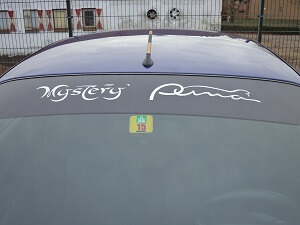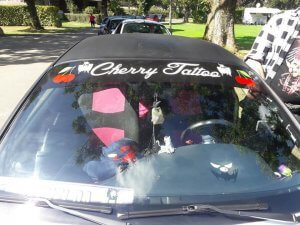 The Sun strips can be ordered in different heights.
Standard is 12 cm high, just above your mirror pad. And 100 cm -110 cm wide.
Please let us know if you want a different height
The picture shows an-all black strip down to your mirror sticker pad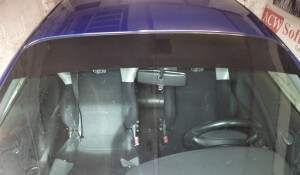 The Strips are € 20,00 apiece
Special orders are € 25,00 apiece
Shipment costs;
Within the Netherlands € 6,75
Within Europe (EU) € 14,30
To order, mail Martin
information@pumadrivers.nl
Be clear about your order, color strip, -logo, height.
Also, be very clear about your special order!
Pumadrivers clubaccount :
IBAN: NL 42 RABO 0310 2167 45
BIC: RABONL2U
Martin Oerlemans (Pumadrivers)
The Puma Sun Strips will be send as soon as the money is in our club account
Kind regards;
Pumadrivers board.