Camping 'de Bron' has a new owner an a new name, from 2020;
Camping Valkenburg-Maastricht
Click here for the Camping Valkenburg-Maastrich website
We moved to an other part of the camping-site. We are now near the entrance.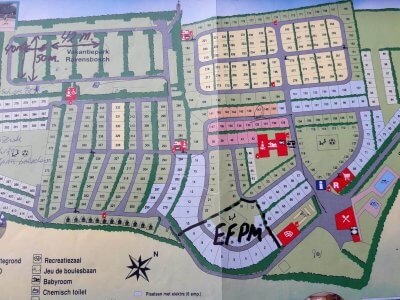 Campingsite is opened from 9.00h until 23.00h.
These are the only hours in which you can enter the camp-site by car.
This is not allowed outside of the opening hours. During this time you can enter the camp-site on foot.
Stayover has to be paid to the camp-site owner.
It is not possible to arrange this through Pumadrivers.
The camp-site store is opened from 8:30 am until 11.00 am and from 16:00 pm until 20:00 pm (with reservation)
The camp-site restaurant/bar is Clossed during the meeting.
EFPM Campingsite prices;
Camping prices 2021
Supermarkets nearby:
click for directions
Albert Heijn, Europaplein 1, Hulsberg
Albert Heijn, Irmengard Passage 3, Valkenburg
Aldi Valkenburg, Koningswinkelstraat 2, Valkenburg
On the campingsite website you find all information regarding Wood & Canvas Tents, Chalets en Wood Trailers