Camping 'de Bron' has a new owner an a new name;
Camping Valkenburg-Maastricht
Click here for the Camping Valkenburg-Maastricht ('de Bron') website
Unfortunately we can't be no longer on our field so we have to move. We are now near the entrance.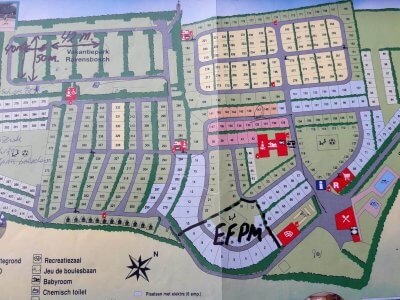 Campingsite is opened from 9.00h until 23.00h.
These are the only hours in which you can enter the camp-site by car.
This is not allowed outside of the opening hours. During this time you can enter the camp-site on foot.
Stayover and breakfast have to be paid to the camp-site owner.
It is not possible to arrange this through Pumadrivers.
The camp-site store is opened from 8h30 until 11h00 uur and from 16h00 until 20h00.
Supermarkets nearby:
click for directions
Albert Heijn, Europaplein 1, Hulsberg
Albert Heijn, Irmengard Passage 3, Valkenburg
Aldi Valkenburg, Koningswinkelstraat 2, Valkenburg
EFPM campingsite prices;
Meeting prices are with reservation because we are still talking with the new owners about the prices
Puma, 1 person, tent, per night € -,– – 2 nights € -,–
Puma, 2 persons, tent, per night € -,– – 2 nights € -,–
Extra car, per night € 4,50
On the campingsite website you find all information regarding to Cabins, Chalets en Wood Trailers