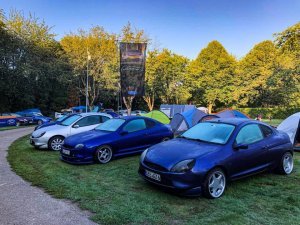 Voting
You can vote by form or by smartphone.
Every contestant can win a maximum of 2 cups. In addition to that, the overall cup and the cup for the most Km to the meeting can be won.
Upon subscribing to the meeting, every Puma can choose in which contests it want to partake.
When there is no Standard Puma present, the board will decide which Light Tuned Puma is closest to a Standard Puma.
The form underneath the windshield will show in which categories the Puma is classified.
When voting on a Puma in the category in which it is not listed, the points awarded will be lost.
The board is not allow to enter the Show & Shine contest and the Club games.