Welcome to the 25 Years Ford Puma Meeting pages
Under the '25 Yrs Ford Puma' Button- English, you find all information regarding the anniversery meeting
The last weekend of July we will celebrate the 25th anniversary of the Ford Puma Coupe.
Built at Ford in Cologne from July 9th 1997 until December 11th 2001.
It is a Puma meeting, so all Pumas are parked central to each other.
Just like with the EFPM, we will reserve a separate parking space for all non-Puma's.

The location is;
Camping Frings Mühle,
Hubertusstr. 23-31,
53945 Blankenheim-Ahrdorf
18 Minutes (20 Km) from the Nürburgring/Nordschleife entrance.
Driving yourself on the Nordschleife is part of our anniversary meeting.
The Ring is open;
Thursday 28 Juli; 17.30 h – 20.30 h
Friday 29 Juli; 17.15 h – 20.30 h
Saturday 30 Juli; 8.00 h – 19.00 h
Sunday 31 Juli; 8.00 h – 19.00 h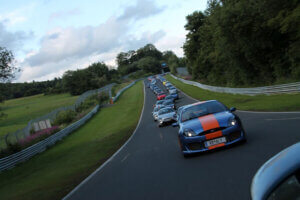 Parade lap with 106 Pumas on the Nordschleife, 15 Years anniversary meeting 2012
As location, we prefered camping 'Stahlhütte' in Dorsel, where the 10 years and 15 years Puma anniversary was celebrated too.
This site was very badly affected during the floods in July 2021 and will stay closed this year.
Camping Frings Mühle is a great new location for the 25 Years anniversary meeting.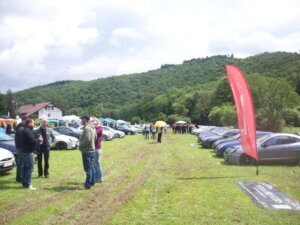 15 Years Ford Puma, camping Stahlhütte in Dorsel
I