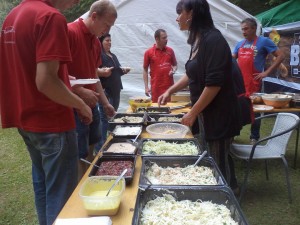 Sign up for the barbeque on saturday
Saturday 6 p.m. is our big barbeque.
This has to be, just like last year, be payed in advance
It is not possible to sign up on the day itself, because we have to order everything for the EFPM
The fee is, like last year, €13,- each.
Please transfer this before September 1st to our club account:
Rabobank in Nuth
IBAN Number: NL 42 RABO 0310 2167 45
BIC Number: RABONL2U
We can't accept later subscriptions!